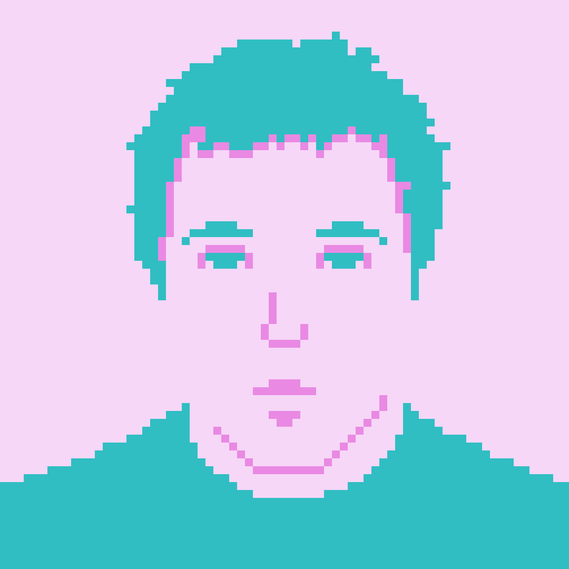 Svny2 - Award-winning digital artist.
Artist Statement

A constant theme in my work is the discourse of identity in a globalized world and the digitalization of cultural proxies we use to portray our personalities. The tone in my work is often playful, sarcastic, and toy-like with a visible pixel grid.
My work is inspired by my own experiences and self-reflection on identity, my observation of people, and how we as social beings project ourselves onto the other.
- Identity Proxies
Identity proxies is an umbrella term I use to describe symbols, gestures, objects, words, and actions that help people disclose their identity (a national flag, a zodiac sign, a social movement icon, a piece of clothing, etc). Identity proxies provide clues to understanding experiences by conveying recognizable meanings that are shared by societies.
My work often regurgitates identity proxies using digital tools because of their inherited functionality for reproduction and connectivity. I believe identity to be an ever-changing attribute of the human self and by recreating and reproducing identity proxies digitally, I challenge the idea of identity as a static and local form. Instead, I present cultural identity as a mutation and replication of social constructs.

My Background
I was born in Bogota, Colombia and raised in the greater Toronto area, Canada. During my upbringing and change of cultures, I began to question the icons I used to anchor my identity with, a soccer jersey, the maple leaf, a zodiac sign, a paper with my name and a designation, etc. My Formal education in the arts allowed me to form my thoughts in a tangible and visual way and since then I have used digital art as a form of communication.
I hold a bachelor's and master's from OCAD University where I focused on inclusivity and digitalization. My work has been exhibited in Canada, Finland, South Korea, and Slovakia and received local and international recognitions.
You can find me reading National Geography, visiting local galleries, and learning new digital tools in my spare time. I am also an active member of INTAC since 2014, and Latin American communities in Canada.